If you would like to see the warmth and beauty of White Horse Farms, click here,
but please be patient (It's worth the wait.)
This charming Victorian country style home was originally built in 1776, then rebuilt in 1873. It is situated on 137 acres, most of which is currently being farmed. Sitting majestically atop the hillside, this spacious home overlooks a stocked pond and a tennis court. During your visit, you may see several operational farm tractors and combines. The four separate and detached colonial style white barns are next to the house and are used for storing farm equipment, a mechanic's shed, a tractor shed, and a horse and pony barn. The farm has accommodations for horseboarding and petboarding. In the sprawling green back yard next to the patio, our guests can enjoy a game of tennis or a round of basketball.

Our bed and breakfast offers two elegant bedrooms. The Chatam Room with its southern exposure has a four poster bed with a view of the tennis court and the pastoral countryside. The Willowdale Room has two double beds with an eastward view catching the morning sun on the pond and our two babbling brooks.


Our guests are invited to watch television, play cards or socialize in our Community Room, which has many windows viewing the beautiful, expansive countryside and well maintained grounds. Breakfast and refreshments are served in the Community Room or on the patio overlooking the tennis court. A robust breakfast fit for Kings and Queens is served at 8 a.m. consisting of fresh fruit, fresh baked bread and muffins, hot entrees, coffee, tea, hot chocolate and juices.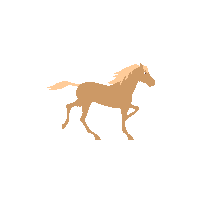 DISTINCTIVE FEATURES

Exclusive and refreshing country setting
Full and hearty breakfast
Corporate Rates & Packages Available
Horseboarding and Horseback riding
Snowmobiling and iceskating
Close to Historic Sites and Area Attractions
Children Welcome


INNKEEPERS: Wayne and Mary Lou DiFrancesco
RESERVATIONS: (610) 345-3000 or (610) 431-6805 FAX (610) 363-8068
PRICES: Single: $185//// Double: $205
$15 per additional person in a room
CREDIT CARDS: Mastercard, Visa, Discover
Check in: 3 p.m. - 9 p.m.
Check out: 11 a.m.
No Smoking Permitted

E-Mail Us Now to Reserve the Best
WHITE HORSE FARM
BED AND BREAKFAST
WEST GROVE, PENNSYLVANIA



ACTIVITIES
At Farm: Fishing, tennis, basketball, bicycling, ponyride, horsebackriding, iceskating, snow mobiling and strolling.

Within 2 Miles: Golfing and restaurants.Willowdale, Steeple Chase, Pennsylvania Hunt Cup.

Within 15 Miles: Churches, Brandywine Battlefield, Longwood Gardens, Shopping, Historic Museums and Sites, Wilmington and Newark Delaware with tax free shopping.

Within 35 Miles: Malls, shopping, Amish Country, Lancaster County, Winterthur.

Within 50 Miles: Valley Forge National Park, City of Philadelphia, Lancaster County.

Back to the Top

E-Mail Us Now to Reserve the Best
Last Updated on October 31, 2000
Presented by ABC-123 Keeping Computers Simple